If you are using HubSpot COS Landing Pages:
Navigate to Content > Landing Pages > Create a new Page. This will prompt you to create a new Landing Page, but in this case we'll call it a Thank You Page since you will be using it as a secondary page where contacts will land on after visiting the first, initial Landing Page.
Name the new page, and select a template that does not have a form.
Click on Create.
Once you are done creating your Thank You Page, click Publish.
Navigate back to the Content > Landing Pages, locate the initial Landing Page contacts will visit first, and access it for editing.
Locate the Form Module, and under What should the person see after submitting the form? select Redirect to another page, then choose the title of the Thank You page you just created from the drop-down.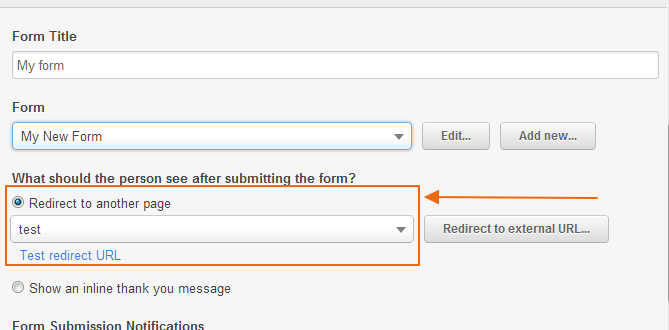 Finally, click Save, then Publish or Update Page.
If you're using the HubSpot Classic CMS:
In HubSpot, navigate to Content > Page Manager > Add new page.
Review the Page Properties (e.g. do you want this page to by Viewable by public yet? Do want it to Show in menu?), Save Changes > View Page.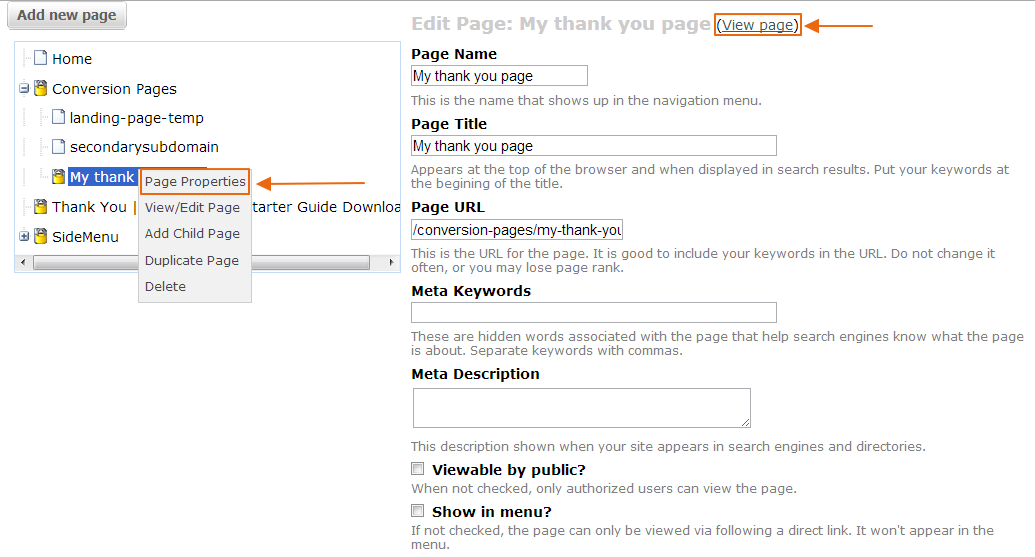 Edit the content of your Thank You Page.
Copy the URL of your Thank You page.

Navigate to your Landing Page: Content > Landing Pages > Desired Landing Page.
On your Landing Page click Edit Actions directly below your form title.
Select the Redirect to another page radio button > Redirect to external URL...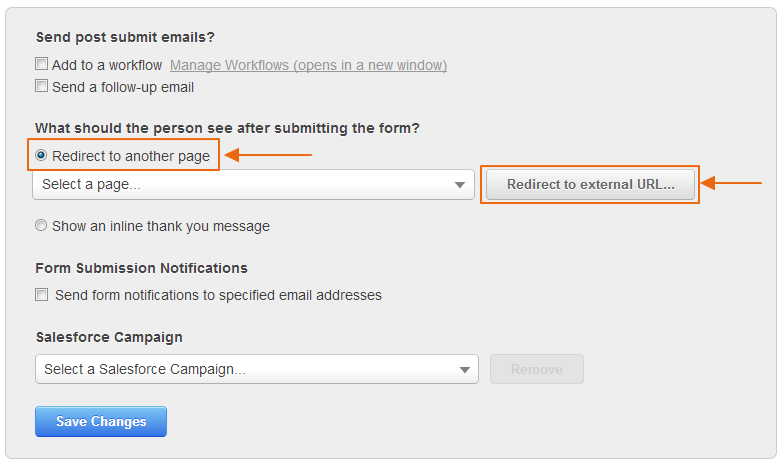 Paste the URL of your Thank You page into the box below "Enter URL:".
Click Use this URL.